6" Ring Light with Stand
MOBIE-6"-RING-LIGHT-WITH-DUAL-PHONE-HOLDER-MICROPHONE-STAND
with Dual Phone Holders, Microphone Clip & Dimmable LED
Features:
- Dimmable LED Ring Light : Featuring 3 color lighting modes: white, warm yellow, and warm white, each mode has 10 brightness levels.EJT ring light will meet all your needs in different circumstances&makes every bearing Scenes and videolook more Beautiful,There are four buttons on cords to power on/off, switch the lighting mode, and adjust brightness levels.
- Stable Round Stand: The customized round base has better stability, takes up less space, is simple to install, and more flexible in position adjustment. Two 360 ° telescoping mobile phone stands are suitable for different needs, and the telescopicrange is 2.7 to 3.7 inches.
- Microphone Stand: Equipped with an independent detachable metal microphone stand, which can be adjusted up and down to the position that suits you best, with better stability, no longer need to hold the microphone.
- USB ports&Wireless Camera: Does not require a battery and can be used with most devices that support USB ports, such as laptops, power banks, USB chargers, etc. Wireless Camera plate is convenient for taking photos or selfies with friendsor family, and is compatible with android and iOS systems.
- Package: Dimmable Ring Light( Including LED ring light, mobile phone holder, lamp holder, round base, microphone holder, wireless remote control).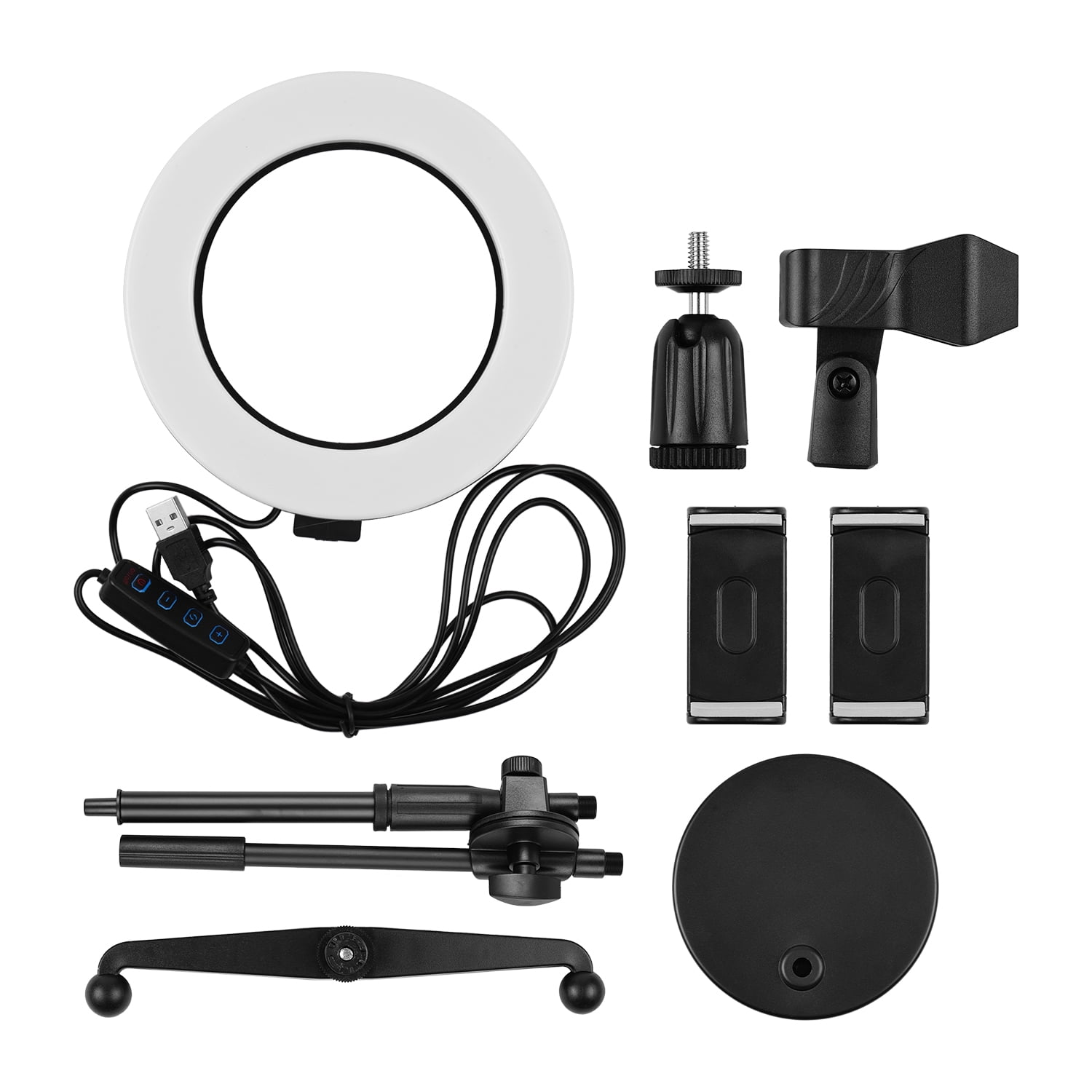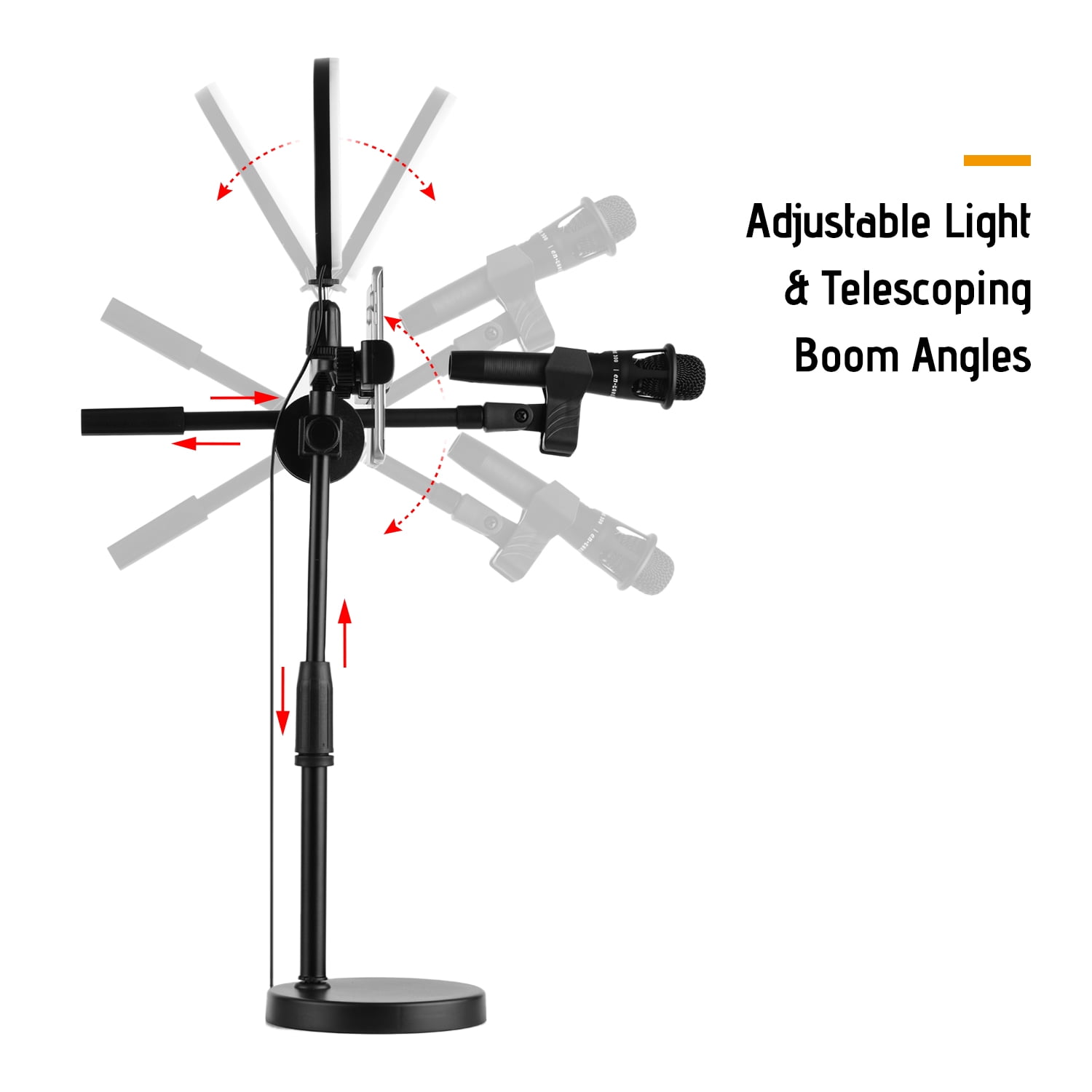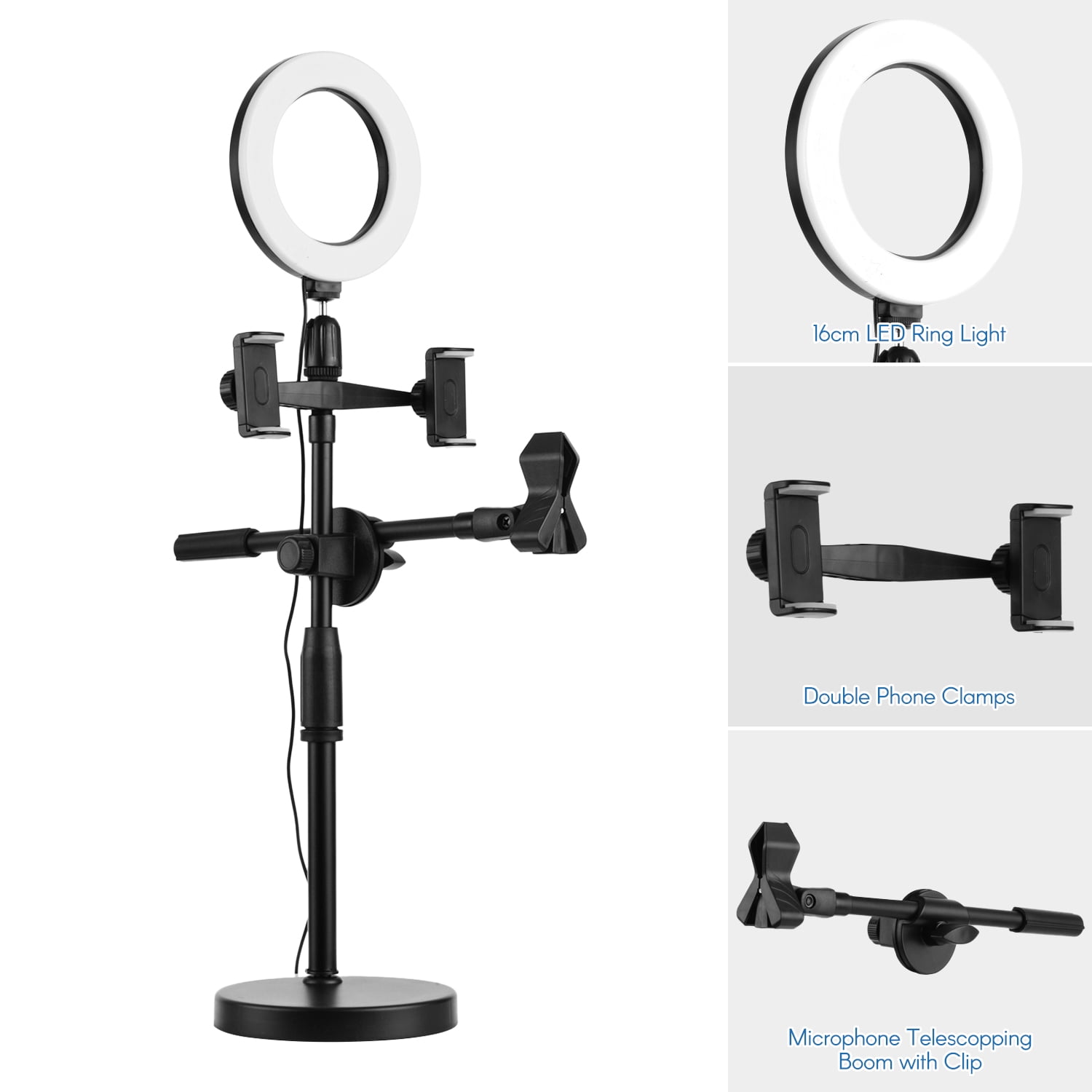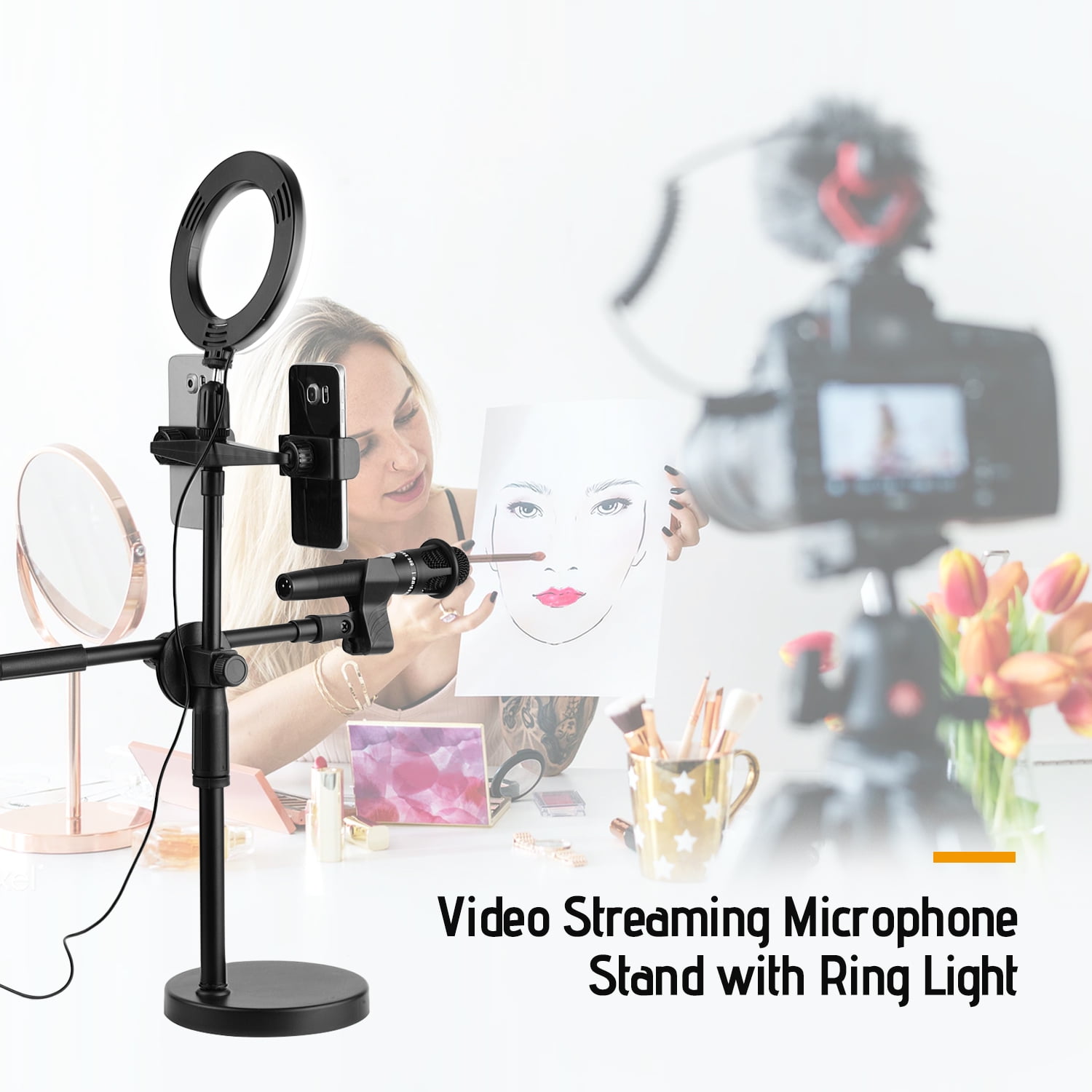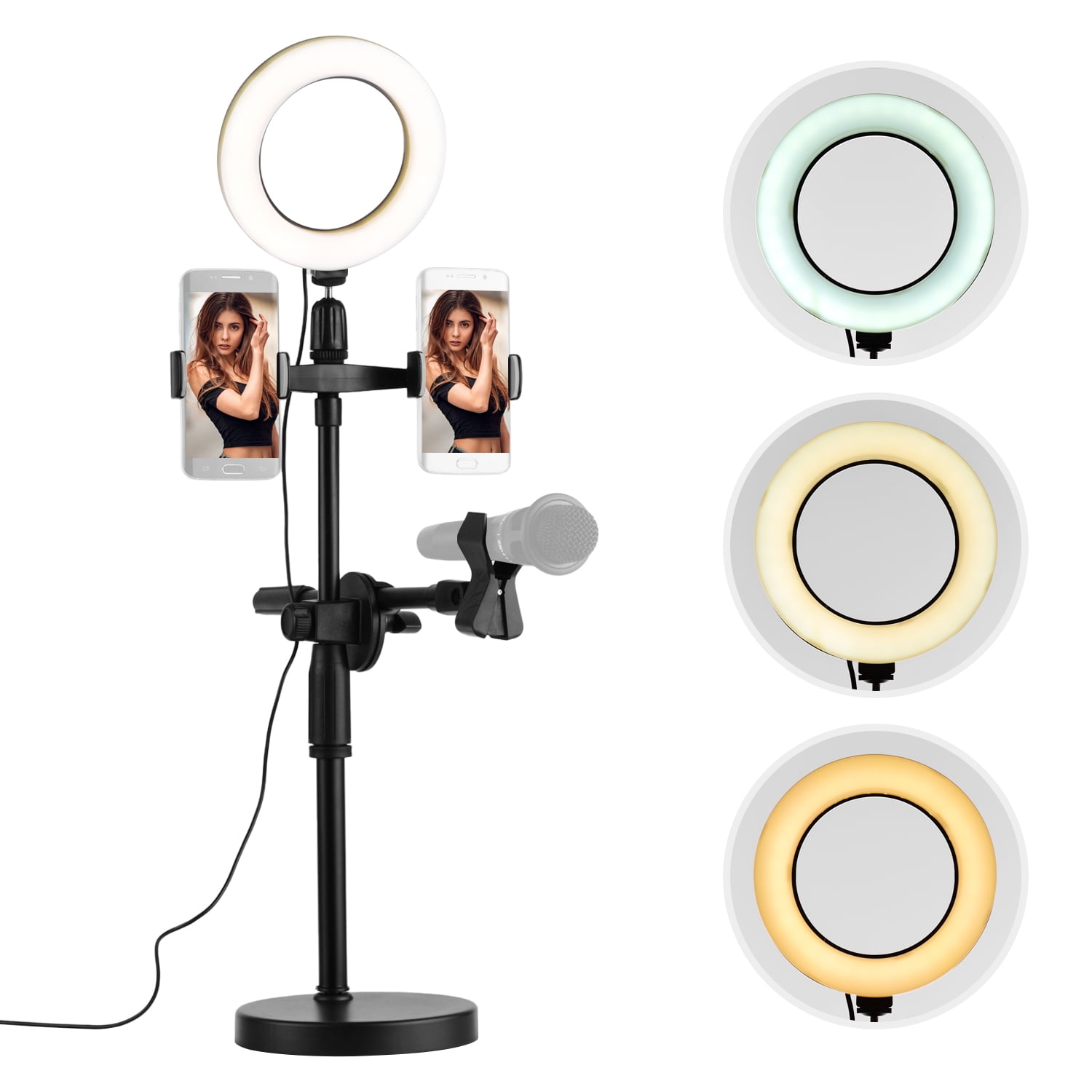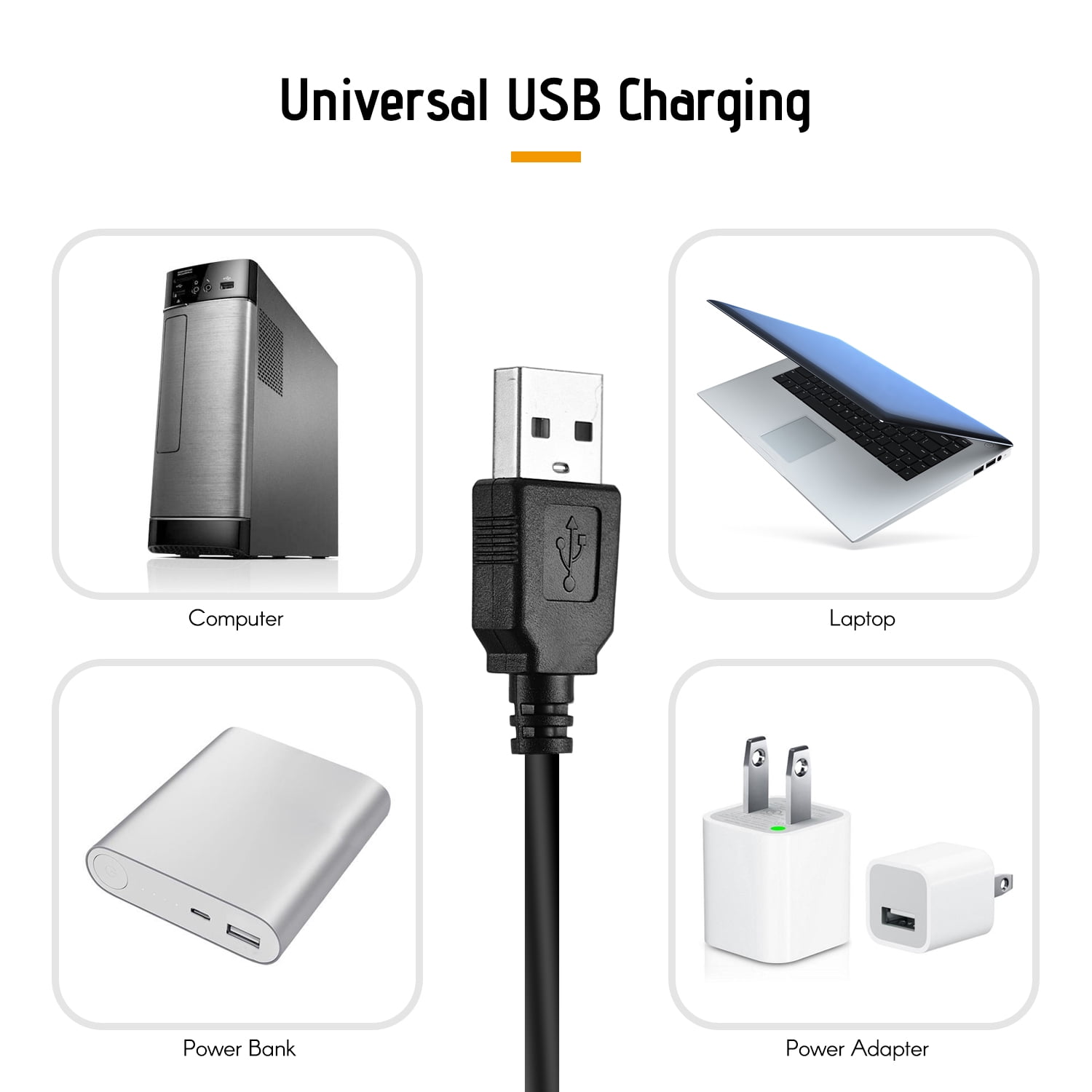 ×